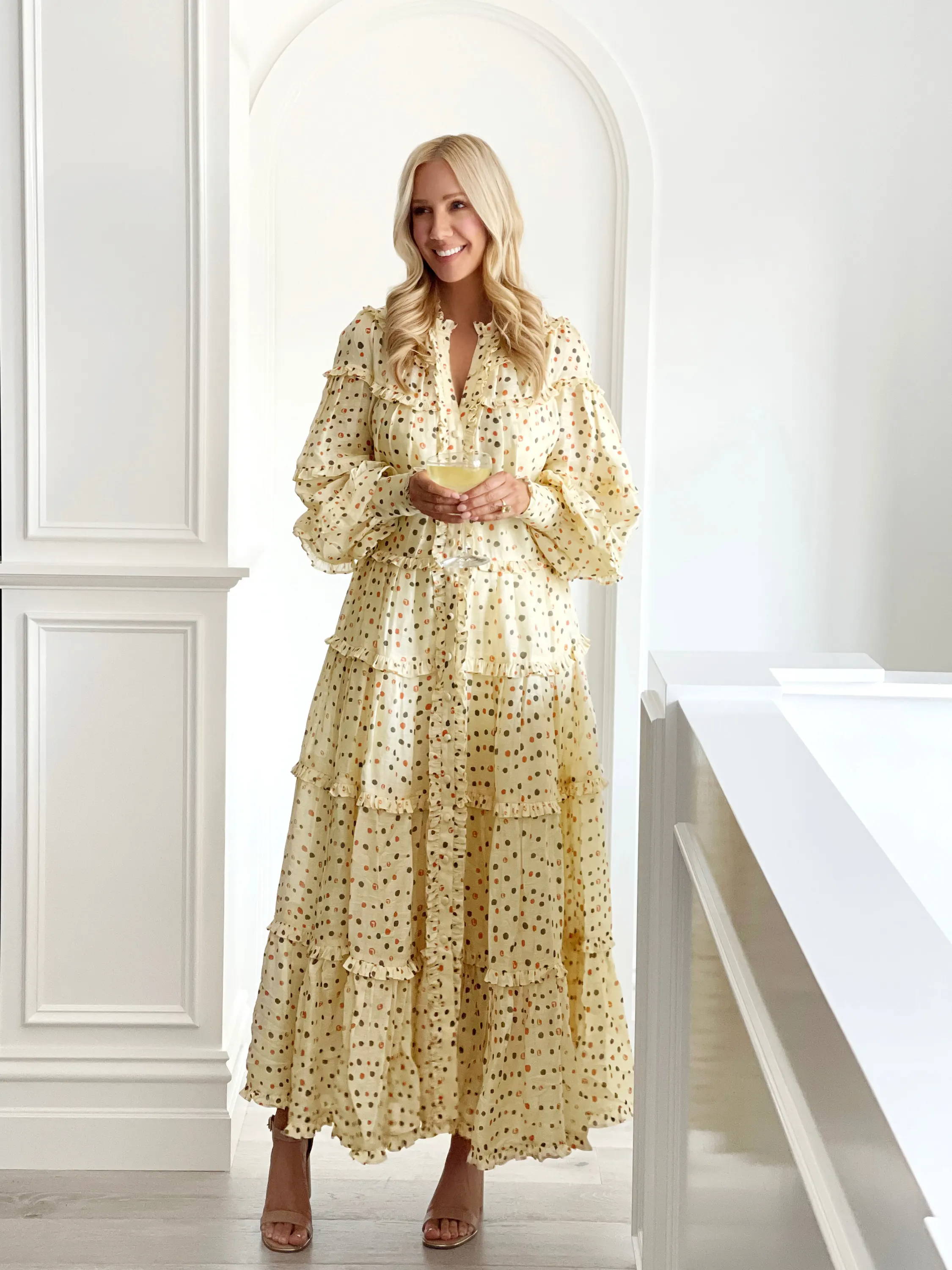 When Life Gives You Lemons
Iconic Fashion Illustrator Megan Hess shares with us how she is staying positive

"It's been a rollercoaster! Some days I've been completely flat and other days I've jumped out of bed with gusto and motivation! Creativity always gets me through. It's my work but it's also my passion. On days when I need a lift, I put on happy music, light a candle and draw."
"I absolutely recommend eating cake for dinner every now and again! My favourite is a lemon poppy seed with buttercream cheese icing!
I LOVE a chilled fresh margarita! I use Casamigos Tequila, a splash of Cointreau, and LOTS of ice and fresh lime! And never miss lining the rim with rock salt.
Lizzo always puts me in a good mood. 'Good as Hell' is my favourite song from her."
"Last weekend I was feeling the 'Lockdown blues' and I decided to turn my day around. I couldn't go out but I still wore my new lemon LEO LIN dress and my spirits just lifted! Thats what I truely love about great fashion, when you wear something you feel good in it transforms your entire mood!"
We all just need to be kind to ourselves. This time is temporary. Beautiful, brighter days are ahead. And in the meantime, make margaritas, eat cake for dinner and wear your favourite dress!

Discover this season's exclusive polka dot print