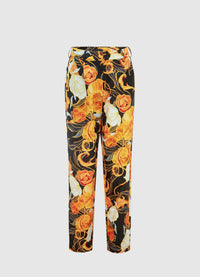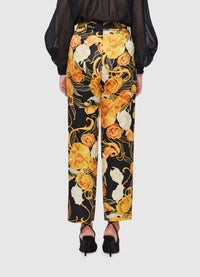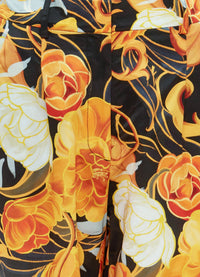 Free express shipping worldwide on all orders over $750.
PRINT DESCRIPTION
Golden hour. Leo Lin has long been enamoured and inspired by the abundance of the natural world. Treasured for its joyful, yellow warmth, the rare and ancient golden camellia flower serves as a lively bouquet for this season's Adorn print in Royal; encouraging a sense of grandeur, wonder and awe in the wearer.
PRODUCT DESCRIPTION
Premium silk cotton pant
Exclusive LEO LIN Adorn Print in Royal
High banded waistline
Zip-through fly fastening
Front waist pleat
Side pockets
Straight leg silhouette
NEWSLETTER
Sign up for LEO LIN updates to recieve information about new arrivals, future events and special projects.